SNAPSHOT
---
The mission of Envision Community is to address housing instability by empowering and elevating potential residents as designers, problem solvers and decisionmakers. The non-profit proposes to build and operate a live demonstration, housing between 15-40 people in microhomes, around a common house, living cooperatively as an intentional community.
KEY SERVICES
---
+ Information Architecture
+ Digital Strategy
+ Design
+ Custom Web Development
+ Search Engine Optimization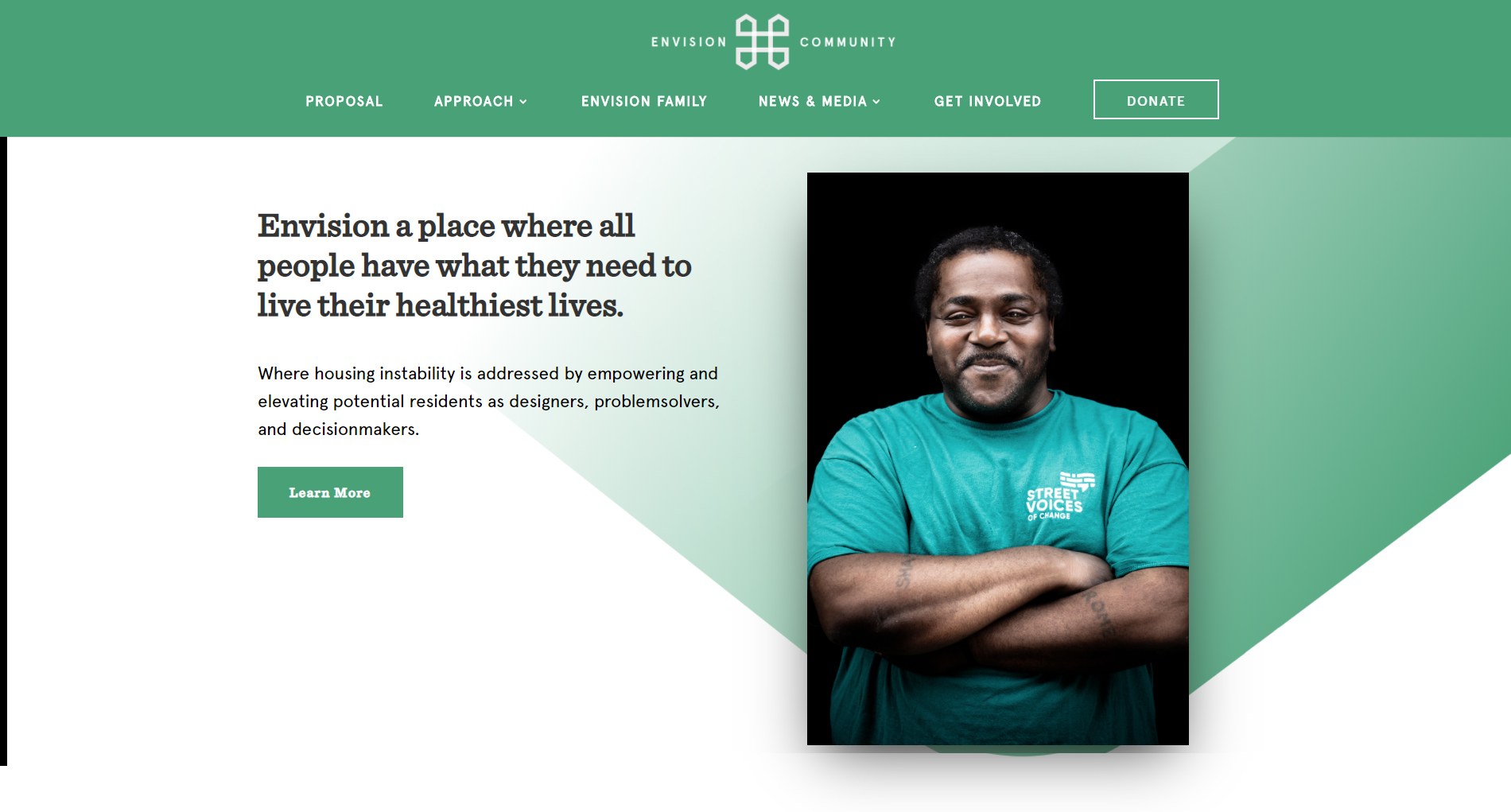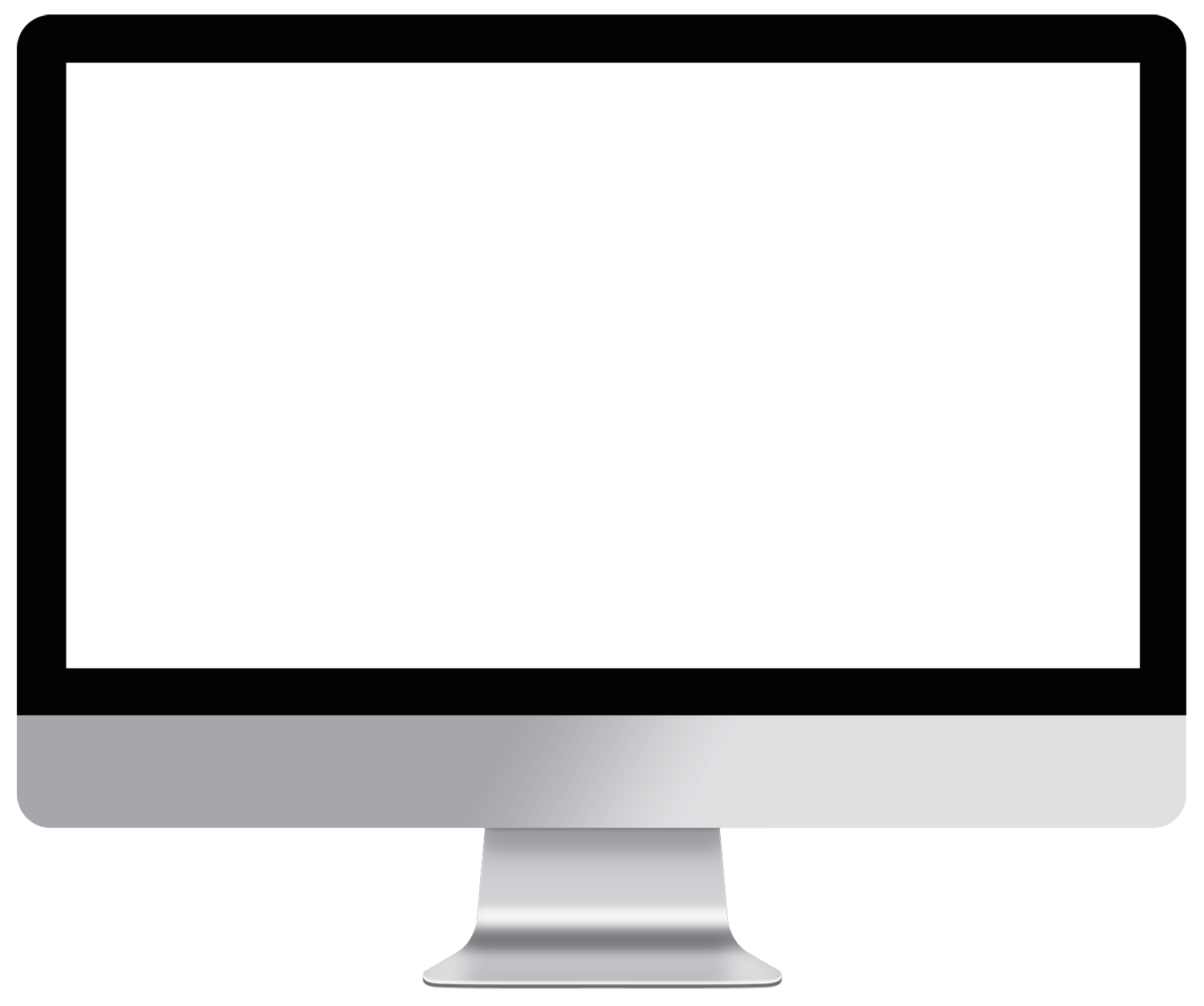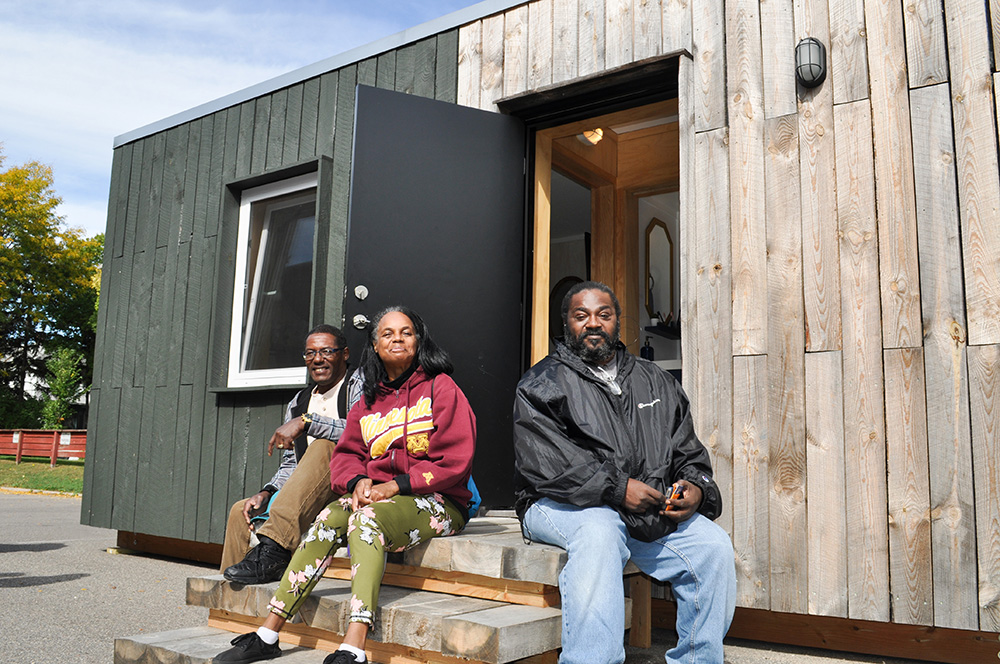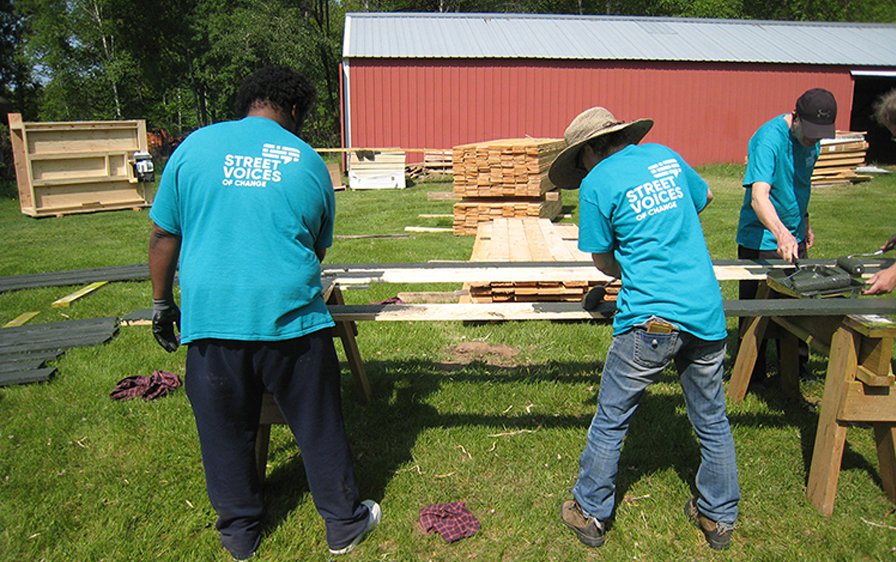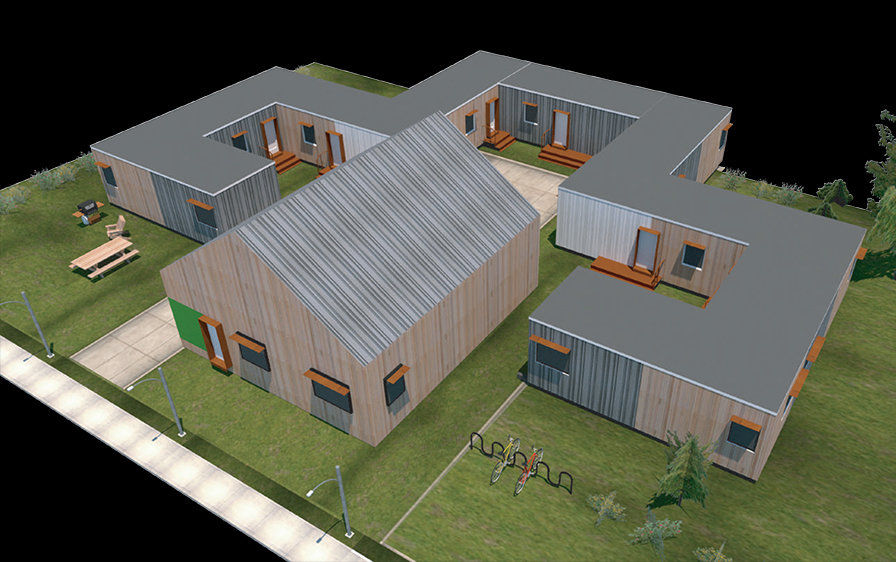 CHALLENGE
---
In the very early proposal stages, Envision had a modest website built to present their ideas to those interested in contributing and living in the intentional community. However, as things progressed, the need for a website that effectively communicated the non-profit's mission, approach and process was crucial. Of course, with the timing of COVID-10, their mission became even more driven to help the homeless community of Minnesota.
SOLUTION
---
The thorough discovery, UX research and collaboration between both teams, drove the restructure of content and architecture. This allowed us to build a more organized website that conveyed their mission and put all-inclusive information in the hands of anyone interested in Envision. The SEO strategies implemented haven't only increased their site traffic immensely, but their awareness grows each day. The new site was built on WordPress CMS, giving them full editorial control, which they lacked in their first website.